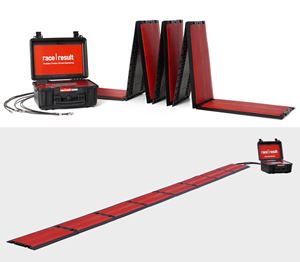 Race
Result Bib Tag Timing

.
The introduction of the bib-integrated timing tag – created the most excitement. It allows for a more efficient registration process by significantly reducing the chip/tag handling before a race, while also eliminating any post race handling. By having the tag integrated in the bib, the BibTag's simplicity requires zero instructions to runners and ultimately leads to more accurate, reliable and complete results on race day.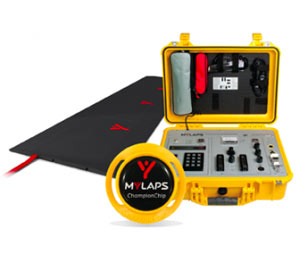 MyLaps
ChampionChip Timing

.
It is a great option for triathlons and smaller running events. That offers highly accurate timing with the best read rate over the competitors. There are options for chips to be worn around the ankle with a strap and option for disposable chips that can be tied to the shoe. This reliable system has been in service for 22 years and has been used for Boston Marathon for many years and has been used to time countless triathlons.
We Offer:
  Printed results and award breakdowns for your award ceremony
  Preliminary results posted during event
  Results posted online promptly following event
  Scrolling results via Monitors
  Live results via Kiosk Scanners
  Inflatable finish line arches
  Finish line truss
About Us
We at Champion Chip 24/7 have been timing endurance events for nearly 14 years within the midwest and all over the U.S. We use the most advanced and reliable timing equipment in our industry and combined with our experienced staff, we have successfully timed nearly 200+ races a year. To date we have timed over 2 million participants. We have timed running, cross country, cycling, triathlon and obstacle adventure events.
Race Management Start to Finish:
  Measuring Courses
  Setting swim courses
  Transition setup
  Finish line inflatable arches
  Bike Racks
  Swim Buoys
  Mile Marker Signs
  Finish Line Clocks
  Finish Line Chutes